Walking around the Bras d'Or Lake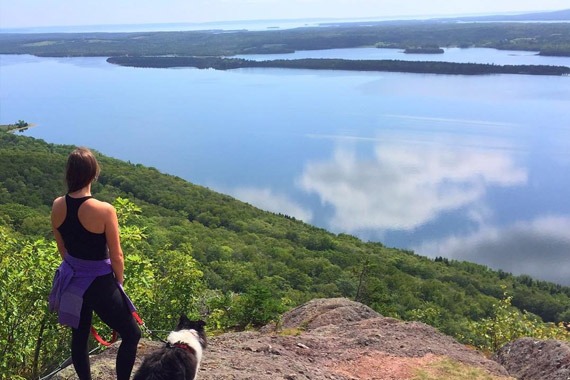 Our long-term vision is to create a walking trail around the Bras d'Or Lake Biosphere utilizing and building upon existing trails, connecting our communities and offering opportunities to explore our beautiful island. This proposed Trail is not just a pathway; it is a vehicle through which communities surrounding the Lake will join together in thoughtful promotion of their environmental and community assets as they pursue ways to achieve responsible economic development. Connecting existing and proposed walking trails within this vision will lead to rich recreational, educational, social and economic outcomes for the benefit of residents and visitors alike. We recognize that this ambitious vision can only happen with the efforts of local community groups building trails; to that end, the BLBRA Trail Committee is ready and willing to assist groups interested in trail development with logistics, mapping, promotion, educational projects, and appreciation of new links in the system of trails in our Biosphere. Check out our guide for community trail-building groups here!
A significant feature of the proposed Trail's uniqueness will be interpretive messages incorporating aspects of the area's diverse cultural heritage and values, including the guiding principle of Two-Eyed Seeing. This is a principle for cross-cultural collaboration involving learning to see "the best in the indigenous knowledges and ways of knowing" from one eye, and "the best in the mainstream knowledges and ways of knowing" from the other eye. Following the guiding principle of Two-Eyed Seeing, whereby co-learning from different worldviews and cultures is essential, a significant understanding from within Traditional Mi'kmaq Knowledge that can be highlighted is the importance of wholism wherein one strives to include and integrate in harmonious ways the four domains of being human, namely the intellectual, physical, emotional, and spiritual. Thus, our committee strives to consider language and imagery to encourage the understanding that the Bras d'Or Trail will only come about, as well as enjoy long-term stewardship, through efforts that see us put our hearts into a collective vision and into the work that will be required (as well as our heads, etc). Equally important is the understanding that we must do this together (while recognizing that "together" in this sense is not meant to preclude potentially separate or independent efforts by different communities towards the overall, collective vision). Given these understandings, Mi'kmaq Elders Murdena and Albert Marshall of Eskasoni First Nation offered the Mi'kmaq Anko'tminew which can be translated as "to care with your entire being" (hope, love, and possibility) for a Walking Trail around the Bras d'Or Lake. Elders Murdena and Albert further offered the glyph that is depicted and explained below: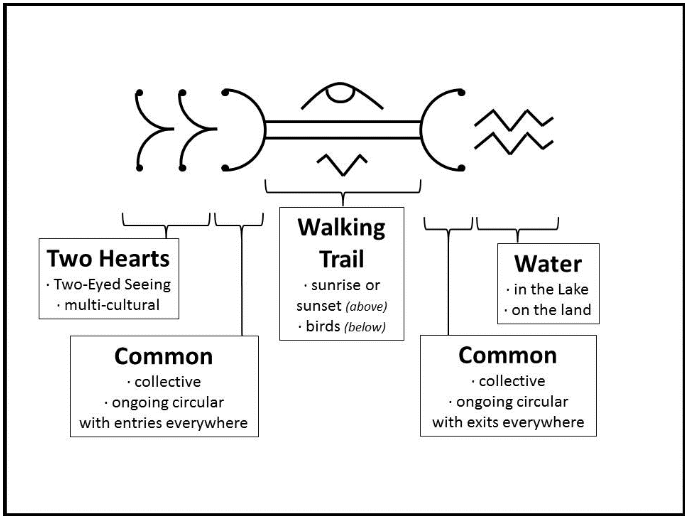 In 2017, the Great Trail (formerly Trans Canada Trail) Bras d'Or Lake Water Route officially opened; this 377.94 km water trail is ideal for paddling. The water route can be accessed from a number of sites around the Bras d'Or!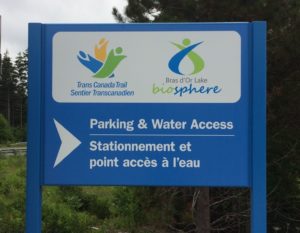 Existing Trails
There are a number of trails throughout the Biosphere; some are well known and well used while others are less so.
Overview of Trailheads in the Bras d'Or Lake Biosphere (2017)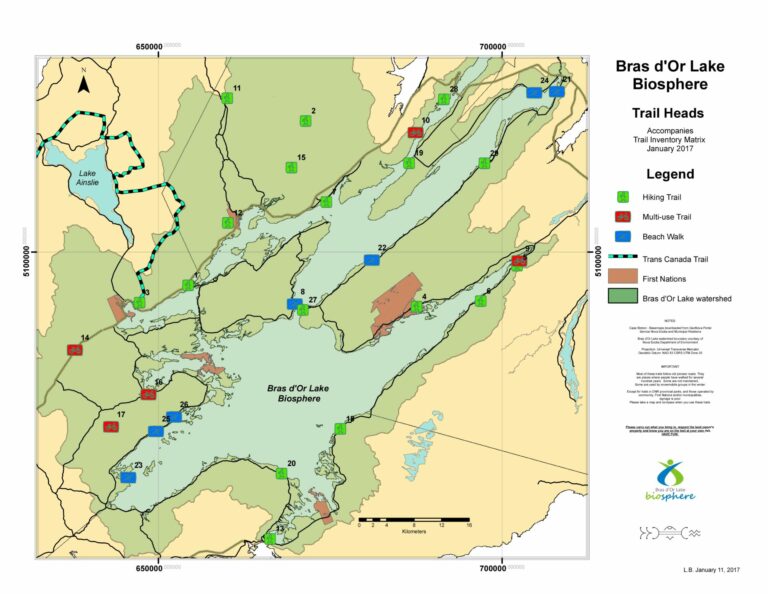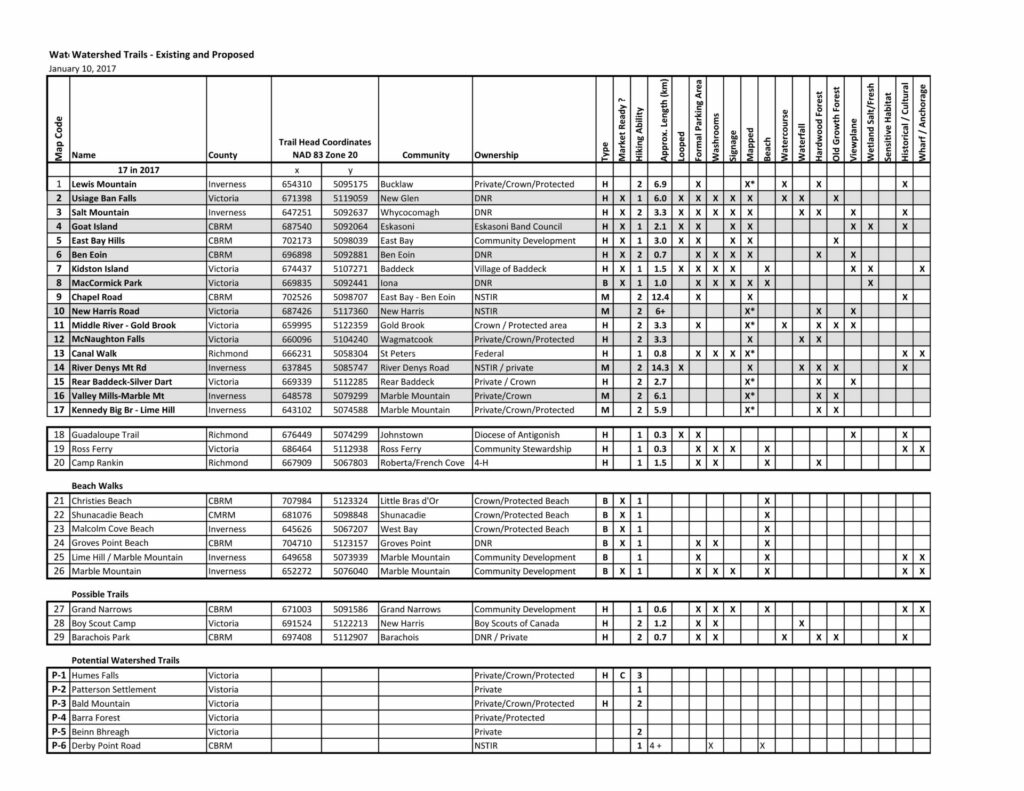 Download the Overview of Trailheads Map and Details Here
Check out details on specific trails in the Bras d'Or Lake Biosphere by visiting our Trails Page.
---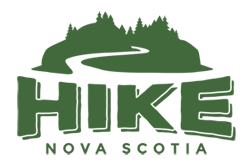 You may also want to check out: Hike Nova Scotia