Kidston Island Walking Trail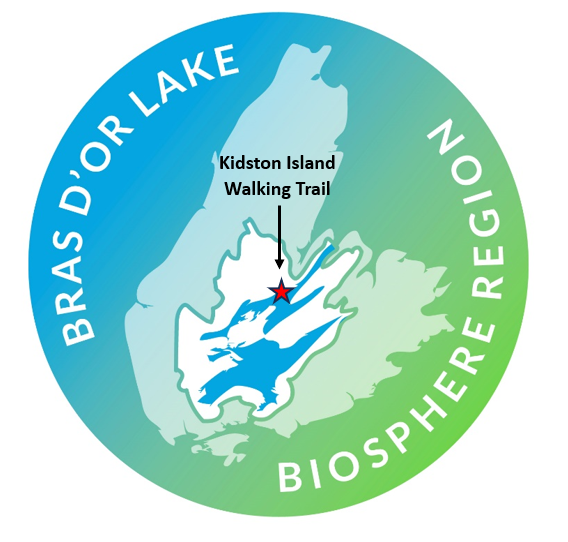 The popular Kidston Island Walking Trail, on Kidston Island, Baddeck is well marked and includes several different ecosystems of interest to budding naturalists. The Island is home to barachois ponds, wetlands, barrier beaches, early succession woodlands and remnant patches of tolerant hardwood forest (sugar maple and yellow birch). Along with many other native plants you will find purple and white fringed orchids, bunchberry, twin flower, blueberry, beach pea, American sea rocket, Seaside goldenrod and cattails, along with many types of ferns, mosses and lichens. Non-native plants include patches of Angelica, Multiflora rose, Japanese knotweed, and even a holly plant. Eagles, woodpeckers, warblers and swallows frequent the Island.
Views from all sides of the Island are scenic and are worthy of photographs from any angle. The lighthouse at the north end of the Island is especially picturesque. The Baddeck Lions Club operates a ferry daily to and from Kidston Island where swimming lessons are offered at the supervised beach. The ferry is free, although donations are welcomed. The Village of Baddeck maintains the trails, which consist of a 2.1 km circumference trail and two short trails (85 and 140 m) cutting across the island. These are easy hikes, with several places to sit and enjoy a picnic which makes it especially suitable for families. With luck a sailboat will pass by. Don't miss this trail; it offers both relaxing and learning opportunities! Click on Kidston Island Trail map to download.