The Biosphere is Abuzz! New Online Book Features the Bumble bees of Unama'ki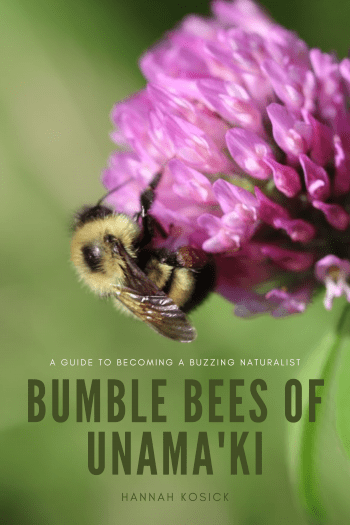 Bumble bees of Unama'ki: A Guide to Becoming a Buzzing Naturalist is an online guide for the young (and young at heart) naturalist that is interested in learning more about bumble bees in Cape Breton. Throughout this online Guide, you'll learn about bumble bee life cycles, anatomy structure, identification, threats, and more. Dive in and flip through pages of bee-utiful bumble bee photographs, terrible bee jokes, and endless bee puns. Test your knowledge with interactive quizzes and find out how to get involved in bumble bee conservation efforts.
This wonderful resource was produced by Cape Breton University student Hannah Kosick as part of her Honours thesis under the supervision of Dr. David McCorquodale and Jasmine Hoover.  You can view and download Bumble bees of Unama'ki here, and don't forget to check out our Educational Resources for teachers and natural history buffs available here!