Bras d'Or Watch 2020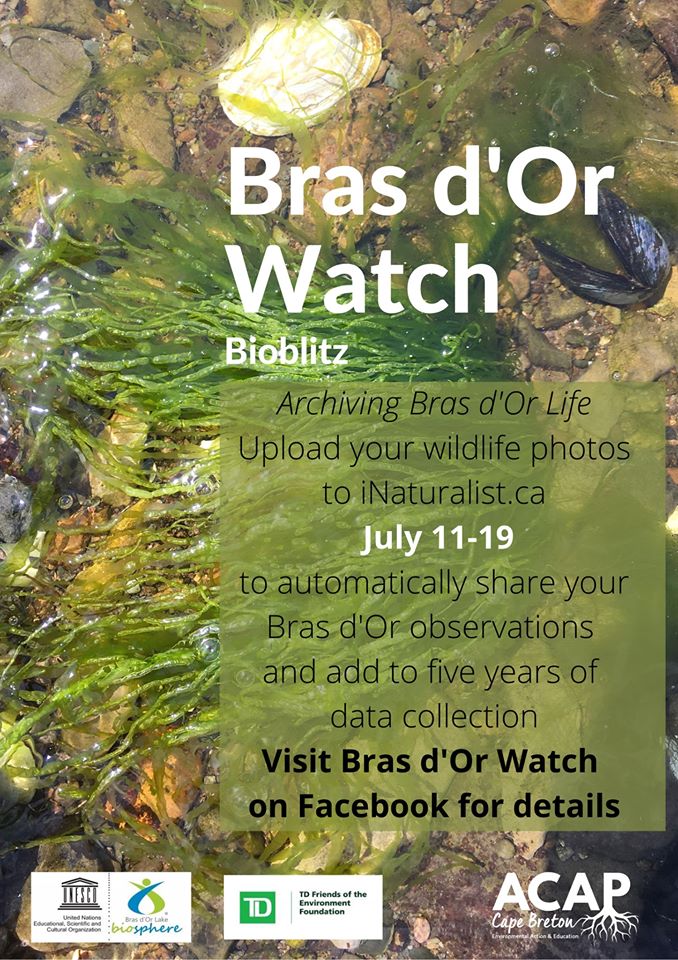 This year, Bras d'Or Watch is taking a slightly different direction that will allow you to participate safely and with social distancing. Participate virtually in Bras d'Or Watch "Bioblitz Edition" this year by submitting your wildlife photos on iNaturalist.ca!
We chose this user-friendly platform to collect our species observations in this unique year because iNaturalist is easy to use, the data can be easily accessed, it is shared with global data repositories, and biologists from all over the world can confirm the species in the photos ensuring research grade identifications.
Any observation dated within the Bras d'Or watershed from July 11th to 19th will automatically be collected into the Bras d'Or Watch project. Download the iNaturalist app, create an account, and join the fun!