New Harris Pioneer Road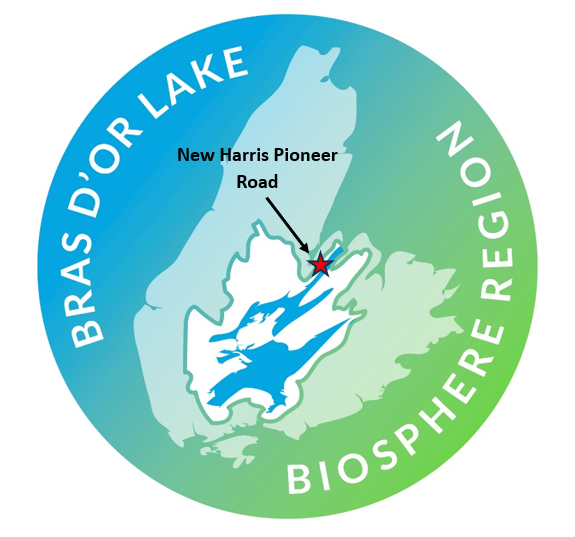 New Harris Pioneer Road – This trail is more of a "hiking opportunity" than a well-marked and maintained trail. In the past, the abandoned New Harris Road was part of a link between Baddeck and New Campbellton. Until the Seal Island Bridge was opened in 1961, two ferries connected the western side of Cape Breton Island to the Sydney area; one operated between Big Harbour and Ross Ferry, the other between New Campbellton and Big Bras d'Or.
This un-maintained, un-signed road winds through a very nice mature mixed wood (tolerant hardwoods with eastern hemlock and white pine) over its eastern section, while parts of the western section have been harvested and replanted, offering an experience of early forest succession. There are significant washouts and rocky areas in the road bed, and perhaps blow-downs across the path, so please watch your footing. The view plane at the power transmission line crossing, midway along the route is worth the hike. You may wish to enjoy this route using 2 vehicles; one parked at each end as the total length is approximately 6 kilometers.
There is no trail maintenance; no signage, no access to water, washrooms or garbage receptacles. Parking is limited to wider spaces in the road as marked as 'P' on the map. Please wear proper footwear, bring water and snacks, respect properties, keep on the trail and carry out whatever you bring on the trail! Please use the trail at your own risk. Click here to download the New Harris Pioneer Road.