The Bras d'Or Lake Biosphere Atlas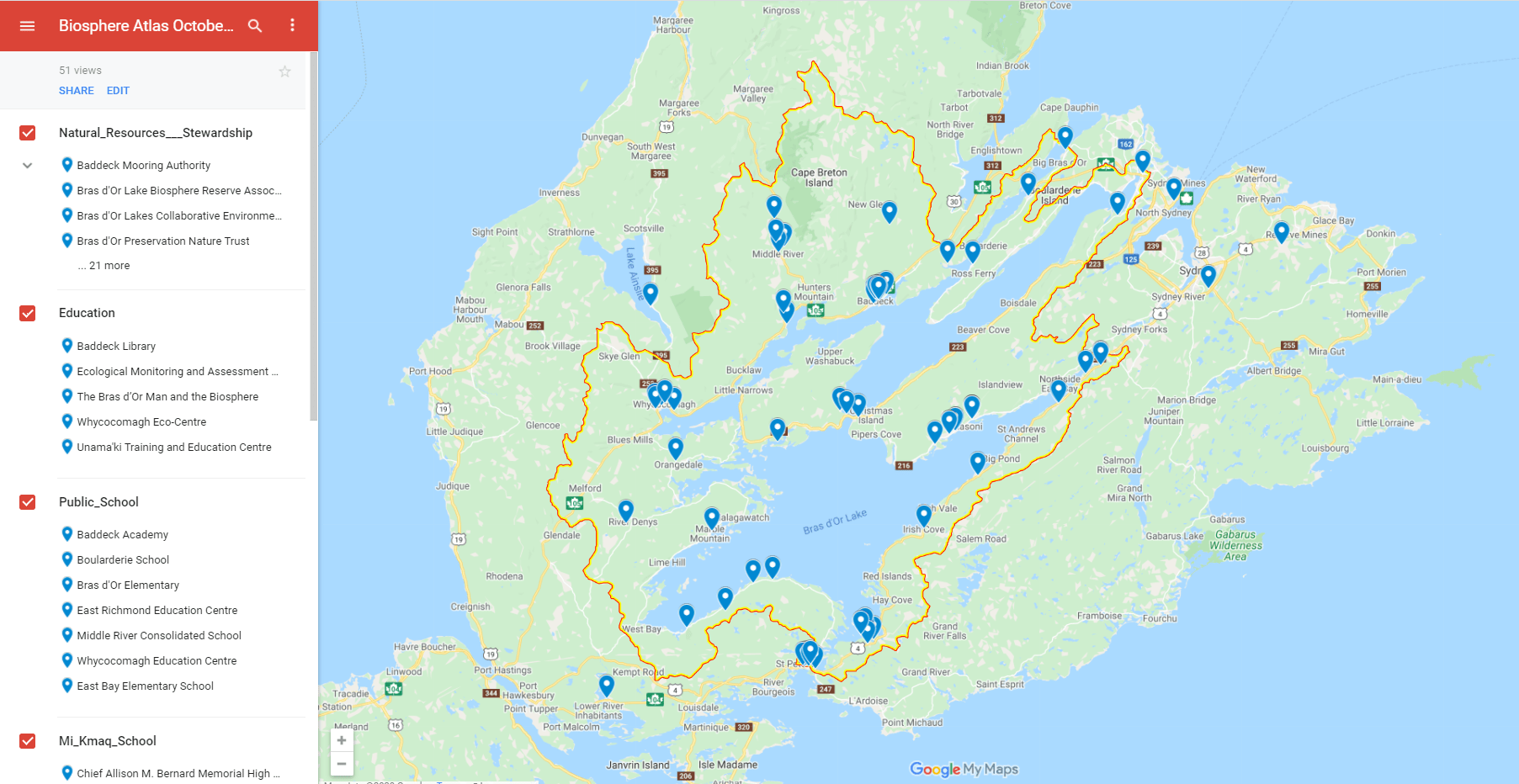 This is an ongoing project to assist us and the people of the Bras d'Or Lake Biosphere Region to define and share their data, and make new contacts, by using the power of visual mapping.
We last updated the map in 2015 and are looking at doing a further update. If you have any comments or updates please let us know at manager@blbra.ca
A wide variety of features are shown on the Biosphere Atlas under the following headings:
Natural Resources and Stewardship
Education
Development and Economy
Culture, Social & Recreation
Science and Research
This Atlas data can also be viewed on the Google Earth platform. An exciting way to tour the world.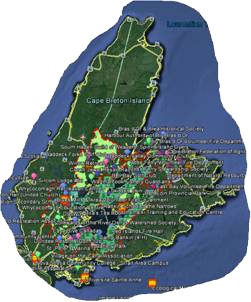 This version of the Atlas is interactive and uses the Google Earth resource. If you don't already have the Google Earth platform installed, you must first download it here first and then launch the application.
You can then download the Biosphere Atlas data by clicking
After it is downloaded click on the file and it will launch in the Google Earth application including our data. Save the new layers there. You may want to save the KML file from your Downloads folder as well.
To navigate:
Click the features on the map to get a description.
Use the folders on the left hand side to click on and off what features you want to see.
Add your own data to our Atlas:
To add your own data such as place-marks or polygons, please send a KML file with that information to: manager@blbra.ca
A KML file can be created by saving a place-mark, path or polygon using Google Earth – look for the "Save As" feature and select the ".kml" extension.
If you are having any difficulty with this resource – please tell us at: manager@blbra.ca